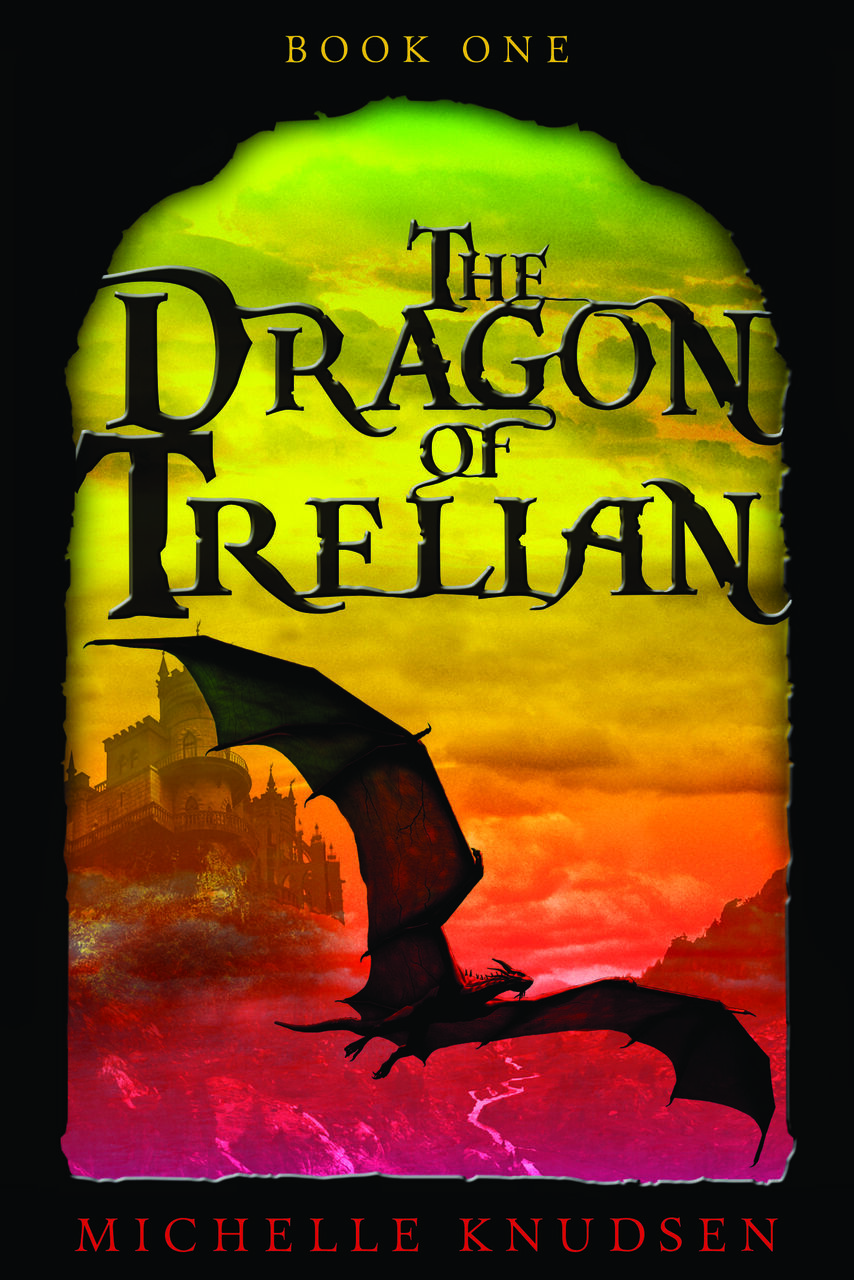 Candlewick Press, April 2009
ISBN: 978-0-7636-3455-1 (hardcover)
ISBN: 978-0-7636-9454-8 (paperback)
Also available as an ebook.

• A VOYA Top Shelf Fiction for Middle School Readers selection
• A Summer 2009 Kids' Indie Next List selection

Calen is a mage's apprentice with a problem: he's not especially skilled at magic. Meg is a princess with a secret: she found an orphaned dragon in the forest. They never expected to become friends. But when Meg begins to feel the dragon in her mind, calling to her, Calen is the only one she can turn to for help. And now, just as Meg's sister is preparing to marry an enemy prince to end a hundred-year war, Meg and Calen
discover a deadly plot against the royal family. Will Calen's magic, Meg's dragon, and their unlikely friendship be enough to save the kingdom of Trelian?

The Dragon of Trelian is the first installment in my middle-grade fantasy trilogy. Book 2 is The Princess of Trelian, and Book 3 is The Mage of Trelian.
Reviews

"A magical adventure and a true delight." —Rebecca Stead, author of the Newbery Medal–winning When You Reach Me

"A princess, a mage-in-training, and a dragon—an intoxicating combination in Knudsen's capable hands." —Cinda Williams Chima, New York Times best-selling author of the Heir Chronicles and the Seven Realms series

"An enchanting tale—readers will beg for more." —Cynthia Leitich Smith, New York Times best-selling author of the Tantalize series

"This strong debut novel should find a welcoming audience among Gail Carson Levine and Shannon Hale fans." —The Horn Book

"Calen and Meg's easygoing, entirely believable friendship is the core of this adventurous first novel. Meg is gutsy and impulsive, while Calen is thoughtful and steadfast; and they make an appealing duo. . . . [A] solid addition to the fantasy genre." —Booklist

"Charmingly honest portrayals of family life, the dizzying heartbreak of first romance, the insecurities of loneliness and the rewards of scholarship. . . . [T]he narrative moves at a brisk clip to a satisfying conclusion, with a broad hint of sequels. A promising start." —Kirkus

"This is an exciting fantasy that draws in readers from the start. Knudsen does a fantastic job of creating sympathetic and realistic characters that really drive the story. The tale is adventurous and exciting with many twists and turns along the way. The ending is satisfying yet leaves room for sequels, which readers will be clamoring for. A page-turner." —School Library Journal

"[A] tasty treat. Sometimes a kid just wants a good dragon book. And with its equal opportunity boy and girl perspective, The Dragon of Trelian is the kind of book that's going to appeal to all kids, at all ages, at all times. If they're fantasy lovers, of course. . . . [M]ay serve as the gateway book from rote fantasy to the good stuff. A surprising little gem and a book worthy of your consideration. Be ready for this to surprise you." —Elizabeth Bird/A Fuse #8 Production