BUGGED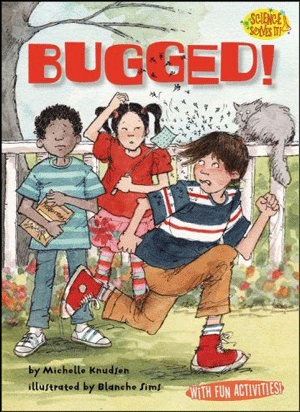 Bugged!
A Science Solves It! Book
Illustrated by Blanche Sims
The Kane Press, February 2008
ISBN (paperback) 9781575652597
ISBN (ebook) 9781635927405

Bzzz! The mosquitoes are attacking, and Riley's on the run! Can he find a way to make himself bug-proof—once and for all?

The books in the Science Solves It! series successfully merge fiction and content in storylines that intrigue and encourage youngsters to observe, investigate, predict, experiment, compare, and draw conclusions. Readers will be inspired by the characters in each story as they solve kid-size mysteries and dilemmas young children can relate to.

For all the Science Solves It! titles, visit the Kane Press website.